Spring is trying to assert itself in northern Virginia. The birds are noisily establishing their territories, the squirrels are chasing each other around every tree, and the daffodils are sticking up their lovely yelllow heads. 
In the studio, however, Spring means it's time to recycle clay. Recycling is important because each pot needs to be trimmed to refine its shape, creating a lot of scrap clay. In addition, the throwing process also creates a lot of wet clay that cannot be put down the drain. 
My clay reclaiming process is simple: I line a large bucket with an empty clay bag and put all my trimmings and slip into it. Once the bag is half-way full (any fuller would make it heavy and difficult for me to handle), I pull it out and, holding the neck tightly so nothing falls out, I mix the materials inside by kneading the outside of the bag.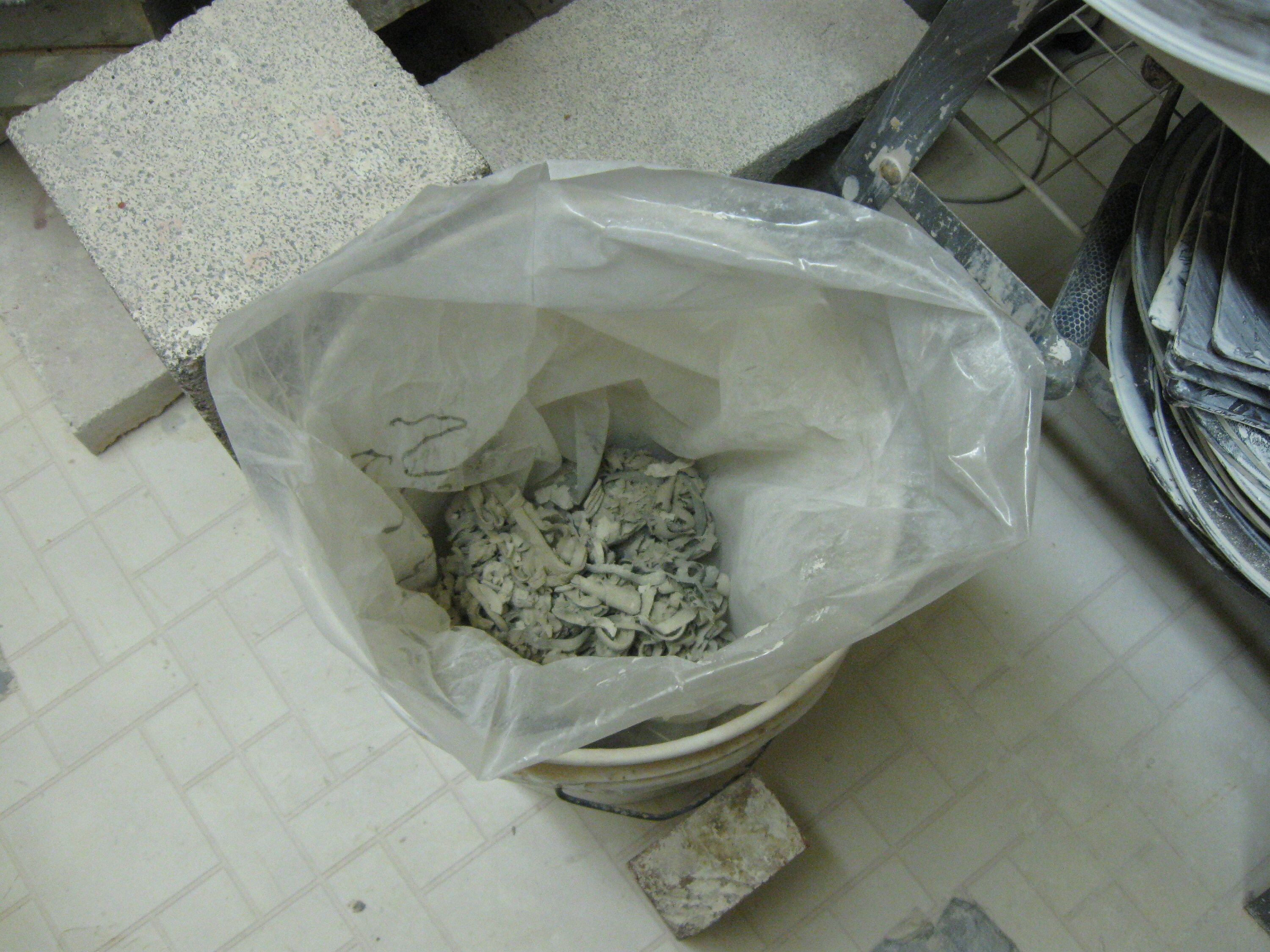 I then line a plastic cat litter tray with a dirty studio towel and empty the contents of the bag into it. The towel is folded over to cover the clay and the tray is pushed under a table for the water content to evaporate over several weeks.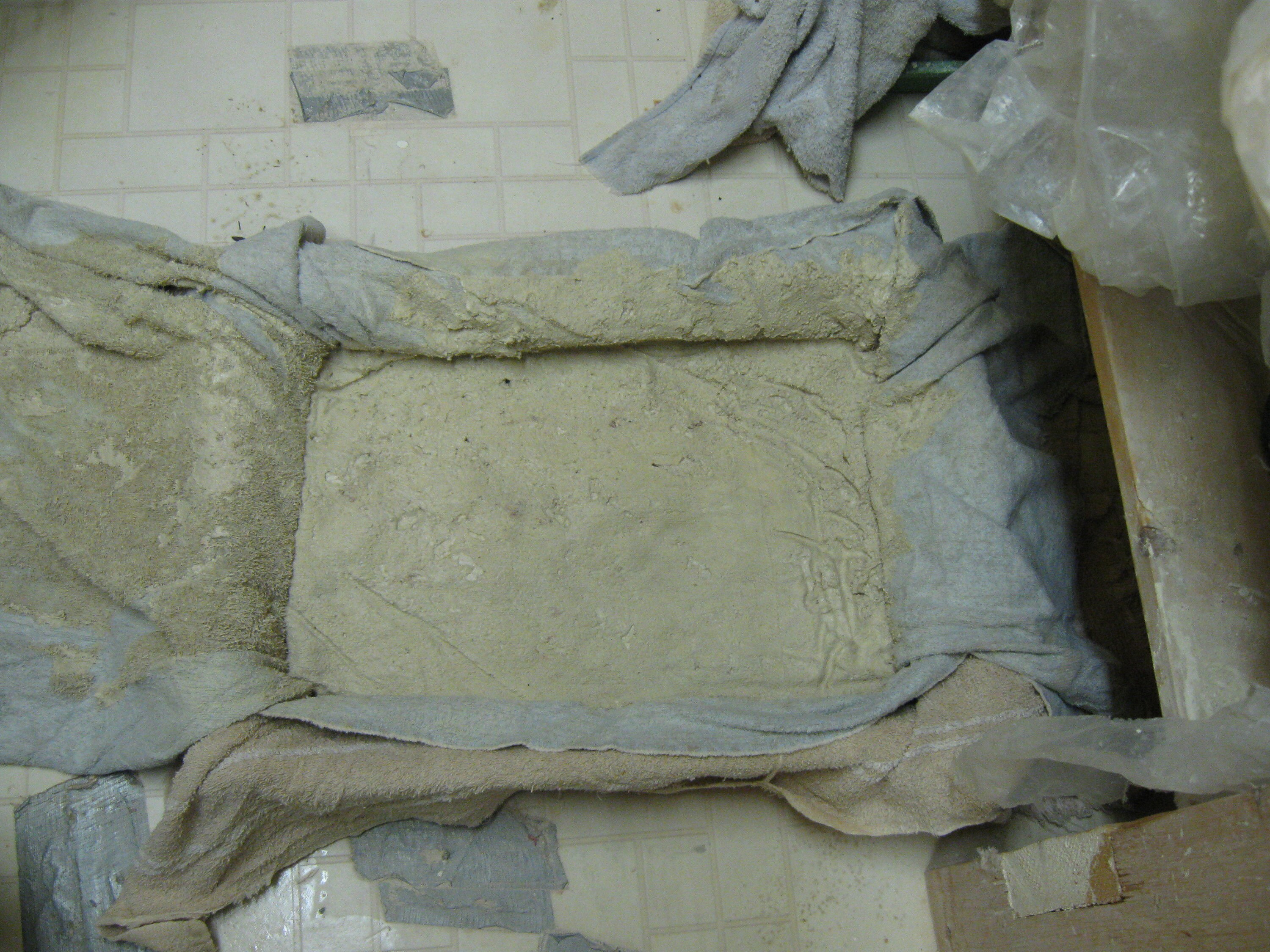 When the clay is dry enough to handle, I cut it into small pieces and process it through the pugmill.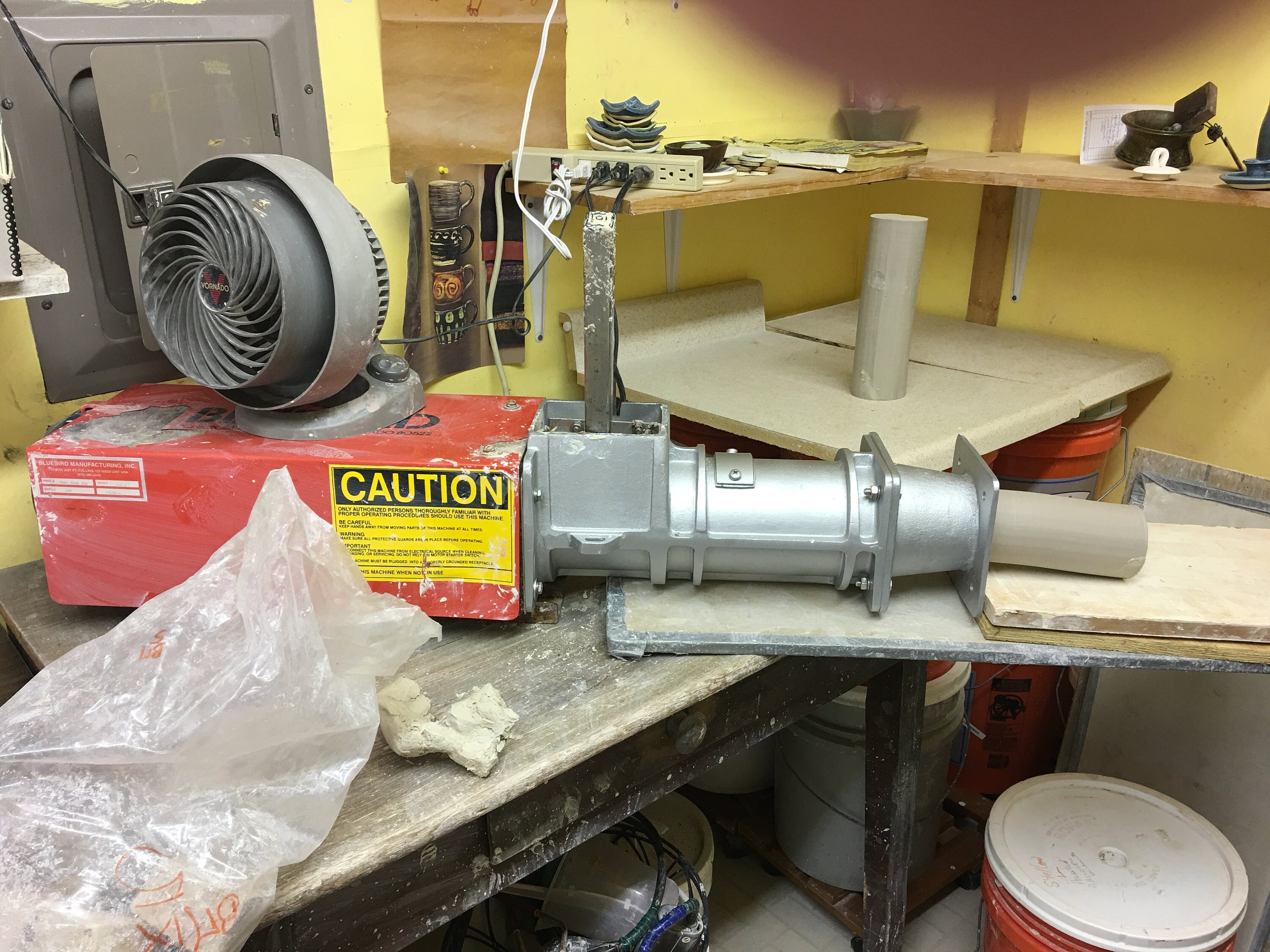 As the cylinders of freshly pugged clay come out of the mill, I place them in a bin lined with dry-cleaner plastic bags and cover it tightly. This keeps it ready for use. The bin is on top a wheeled planter caddy so I can easily roll it under a table and pull it out when needed.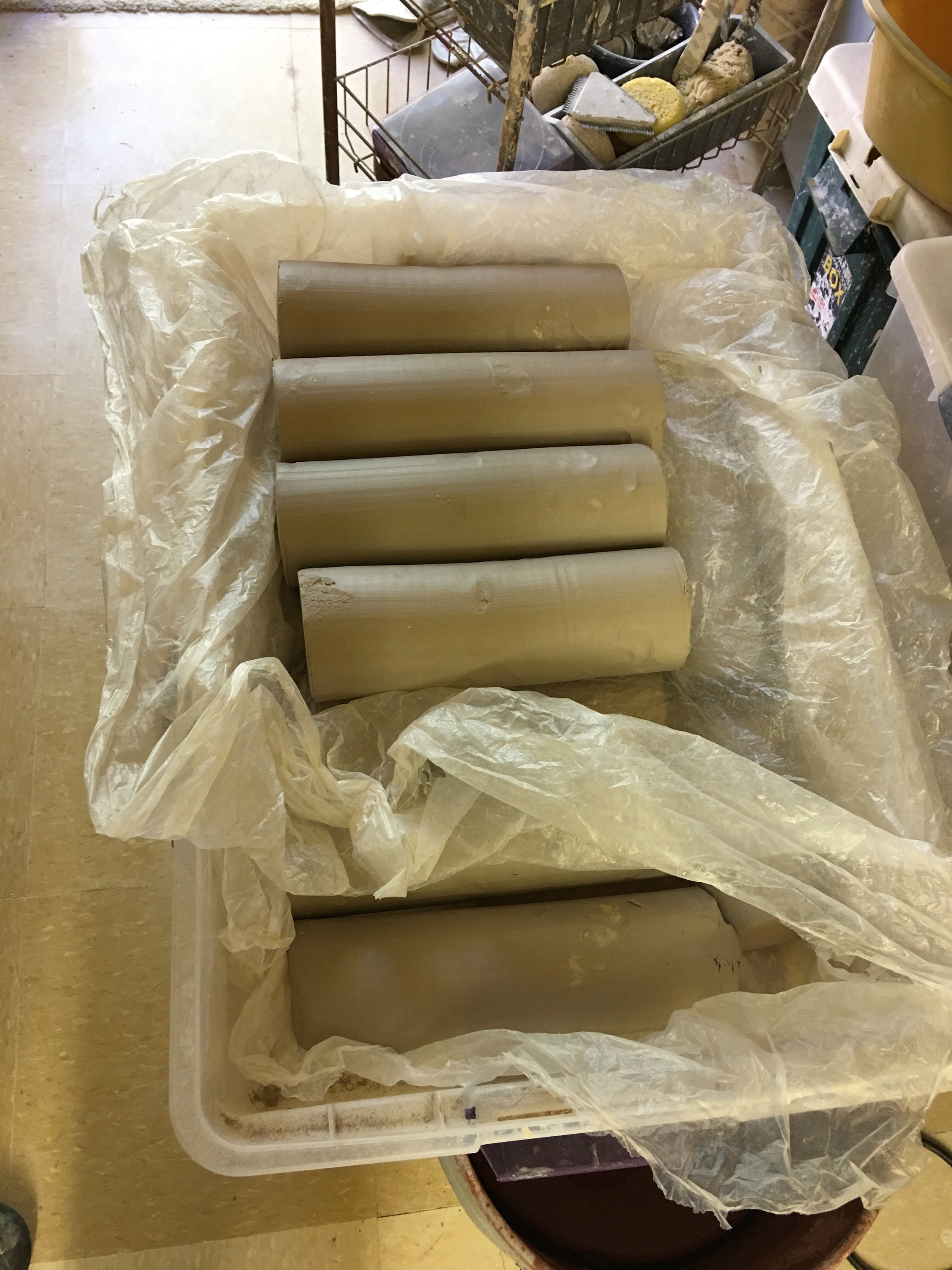 After each time that I use the pugmill, we have to clean the barrel with a pressure washer (a job that, thankfully, my husband takes over). This is important to prevent the clay from reacting with the aluminum barrel and creating pitting and accretions that then get released into the clay and ruin it.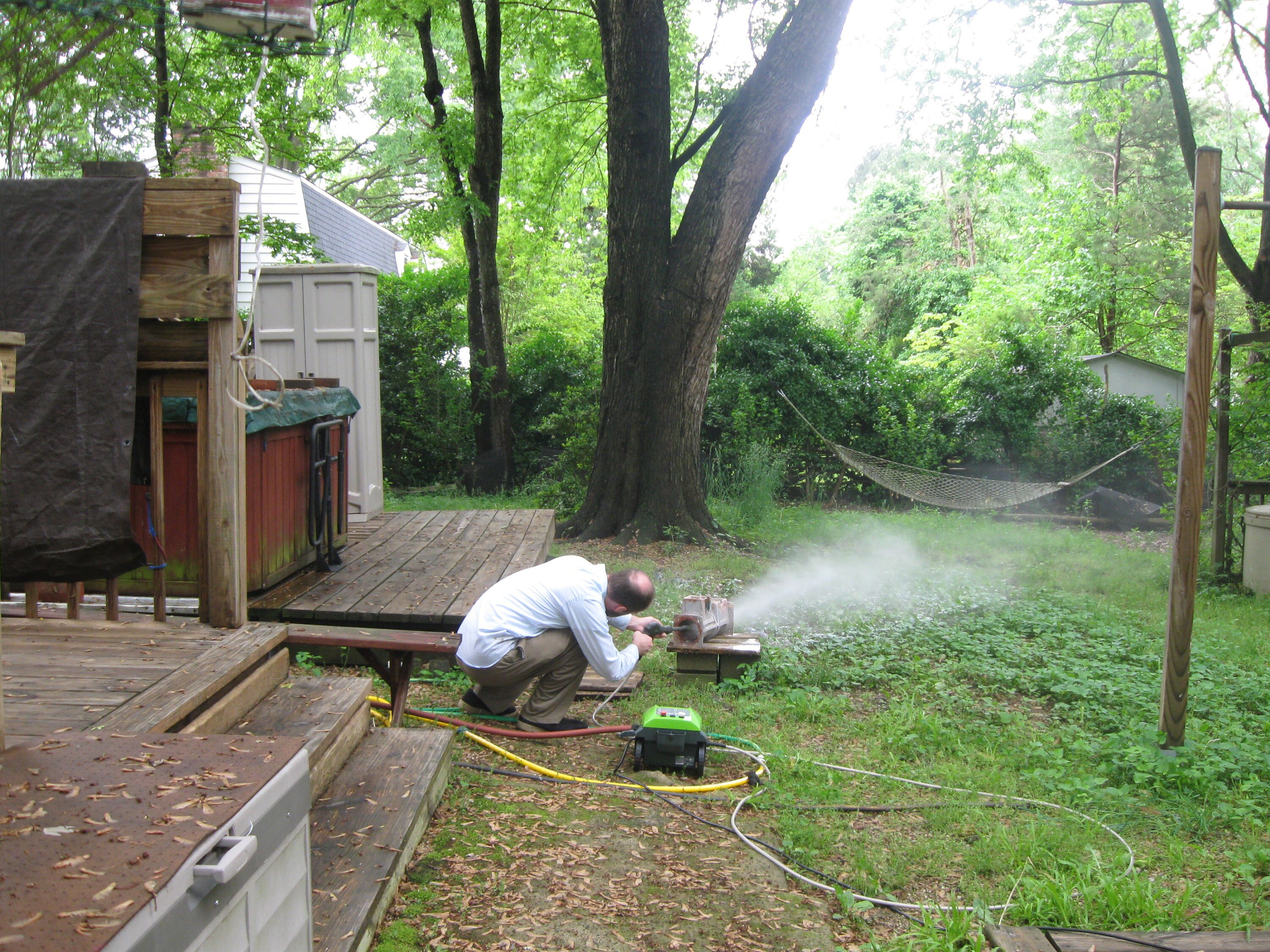 And this is the reason that I reclaim clay in the Spring: Winter is too cold a time to use the pressure washer to clean the pugmill barrel!