I was very busy making favors and centerpieces for my daughter's wedding for the first three months of this year. I made 100+ mugs as wedding favors and 15 cachepots for centerpieces and decoration at the venue. The wedding in mid-April was perfect: the weather cooperated and even though it rained the night before, the sun peeked out on the day of the wedding and we were still able to have it outdoors as had been planned. 
Each guest received a green, blue or brown mug. The mugs had a textured heart on one side. The texture for the heart came from a doily that had belonged to the bride's grandmother.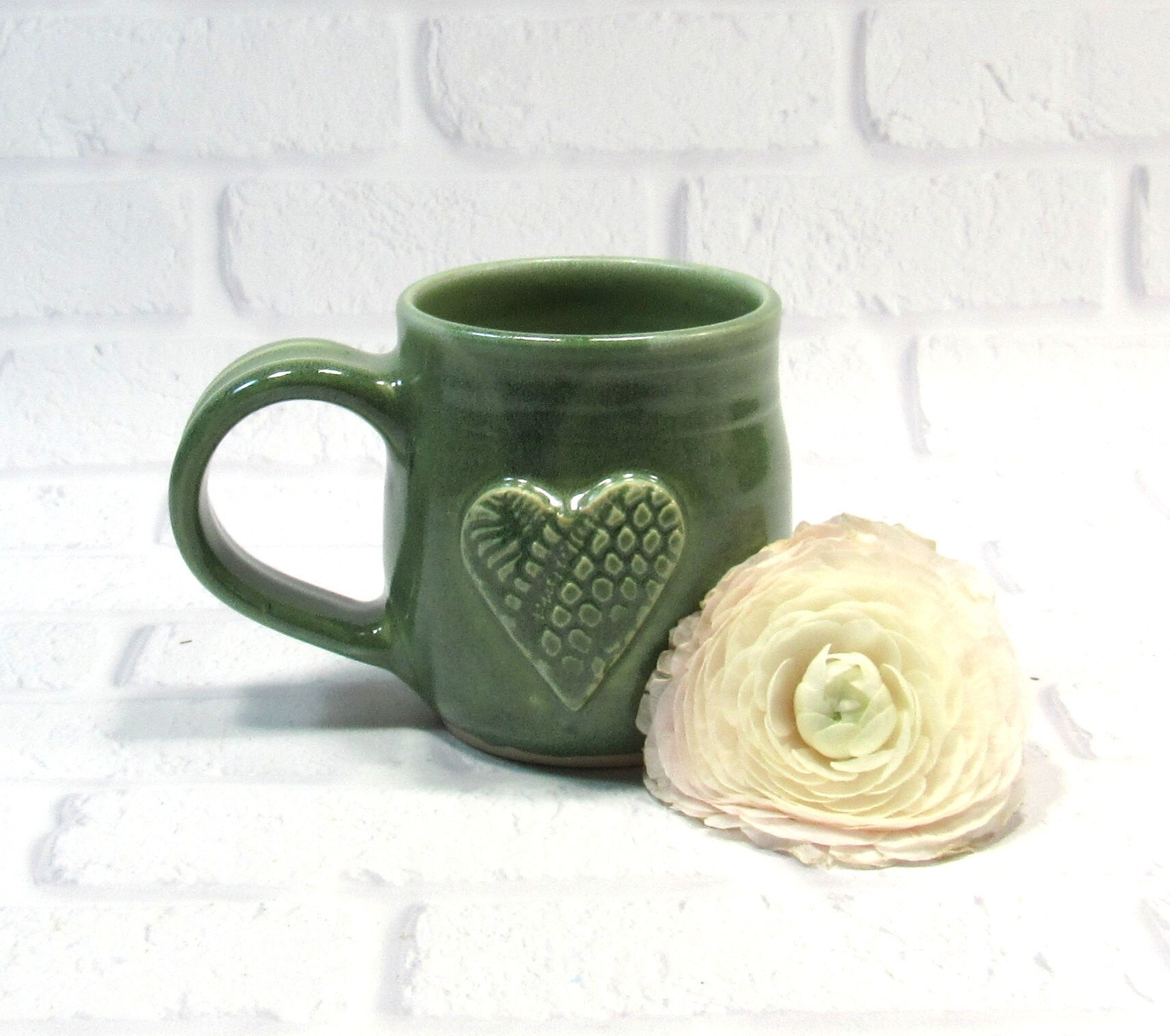 In the end, although I had made over 100 mugs and there were 80 guests I only had about 4 left over. Several guests liked the mugs so much that they took home more than one each. I love that that happened!   
Each table had a cachepot with a beautiful orchid as a centerpiece and guests were also encouraged to take them home, which they did!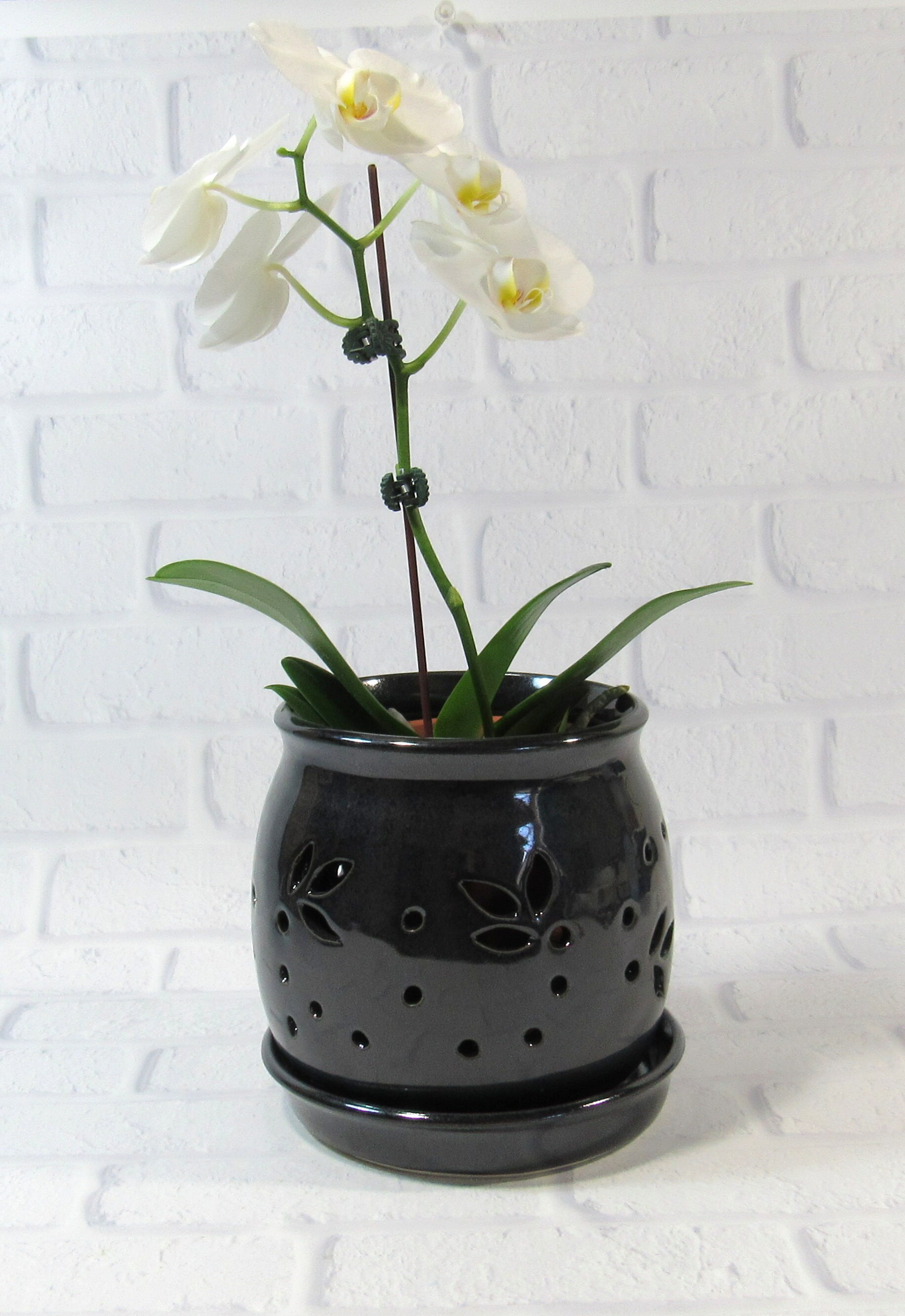 I am looking forward to getting back into the studio now. I am hoping to switch from my usual white stoneware clay to a brown stoneware just for the fun of it. I have done some tests to see how my glazes look on the brown clay and so far I really like the results.